KNIFE AND CHISEL SETS BY TRIANGLE COMPANY 
Perfect to start the adventure of carving!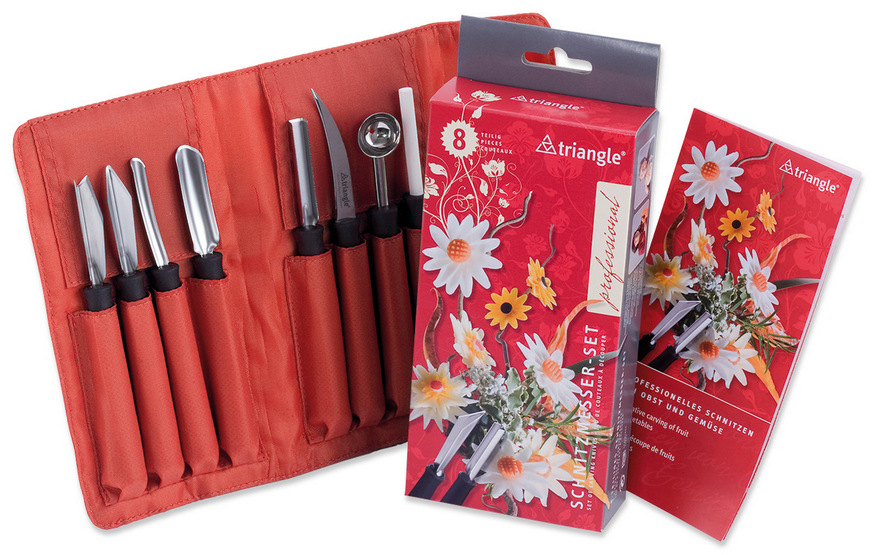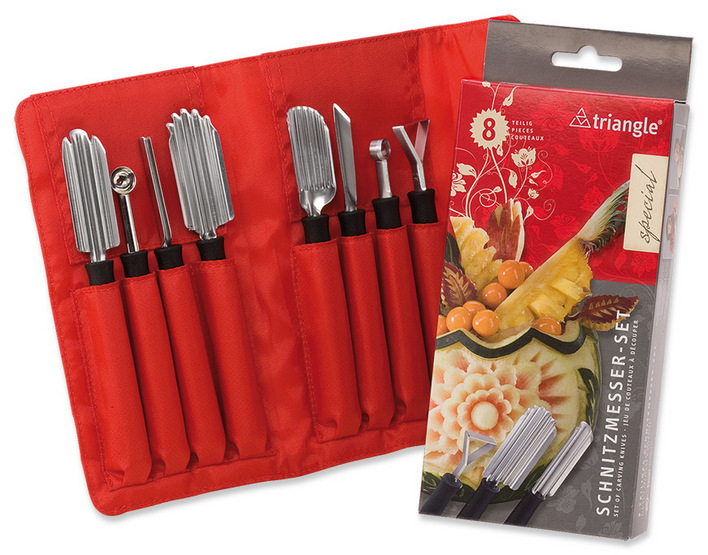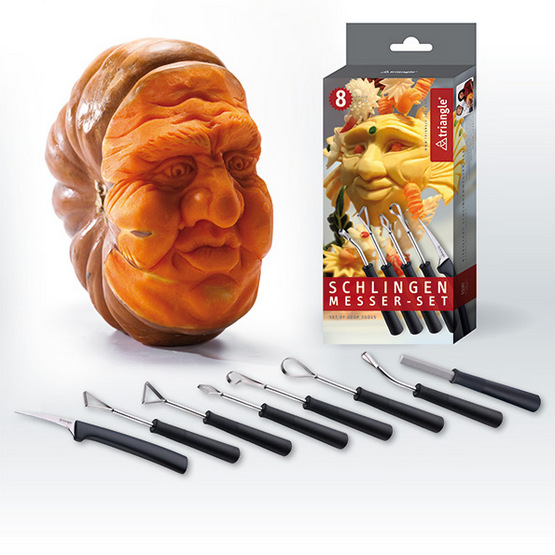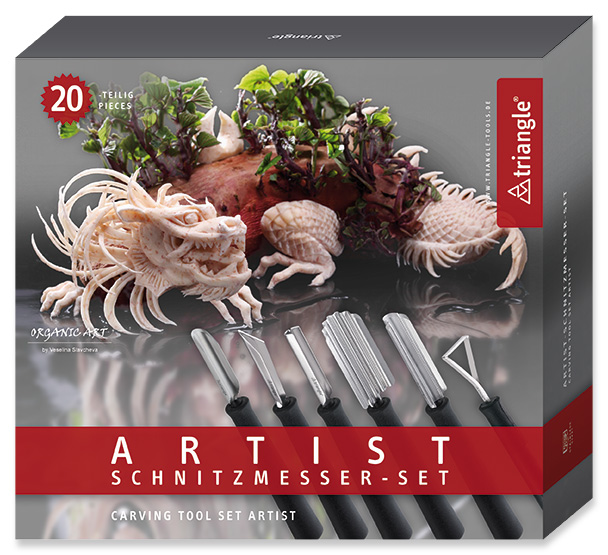 Number one in production the highest quality carving tools. Usually the quality means high price in the same time but in this case the prices are really good. On the contrary – competitors look really pale as far as the amount and the variety of assortment is concerned. This is why I call the Triangle tools as "mercedeses" among similar knives.
All proffesional carvingers use them during their work. Quality is a crucial thing in the art of carving. The variety of shapes, lengths and the quality of steel – these things help the carvingers to become the champions when taking part in carving championships in Poland and Europe as well. A bit harsh black handle 9 to 11,5 cm length (when we talk about pumpkin carving tools for example) is designed to keep the knives in a solid and stable way even when hands are wet and slippery of fruit juices. This feature of handle let us cut really complicated and precise patterns in fruits and vegetables. In some sets buyers will not find the basic Thai knife which is in purpose to give buyers the bigger choice of other tools and you can always buy the Thai knife separately.
Now you are welcome to get familiar with the big choice of Triangle tools in few different categories in our online shop. We are convinced the quality of tools will be nice surprise for even really demanding customers.